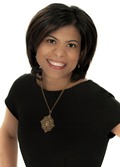 780-352-0945
Resilience Reflex Show with Zaheen
2016 Director CAPS Edmonton

Travels from Edmonton, AB

Zaheen Nanji BSc., CCF
Award-winning author, Resilience Champion
Imagine hiring a speaker for your next event that could actually show her audience how to easily embrace change, handle unexpected challenges and build their resilience muscle so it becomes their first reflex!
Zaheen Nanji demonstrates that achieving excellence and bouncing back from adversity or challenges doesn't have to be difficult. She shares revolutionary concepts that are grounded in scientific evidence, brought to life with inspiring stories and guaranteed to produce extraordinary results. Her system of transformation and excellence is grounded in building your resilience muscle which is the daily practice of the three R's - Release, Reprogram and Resolve.
Popular Keynotes:
Building Your Resilience Reflex
Unlock the Power to Your Resilient Life
Resialax™ - The Smart Option to Building Resilient Health
Popular breakout session:
ResilientTalk™ - Reduce Conflict and Improve Working Relationships
People who don't know Zaheen's background sometimes assume that achieving success was easy for her. That couldn't be further from the truth. Her first challenge began around age 5, when an incident left her with a speech impediment-stuttering. As she got accustomed to the people around her in Kenya and they got accustomed to her speech, another change occurred at the age of 15 - her parents sent her to Canada to create better educational opportunities, but this move made her speech even worse; she lost confidence in herself and found comfort in food. Even after going through speech therapy in her twenties, Zaheen wasn't cured, but this was the stepping stone to finding her VOICE. For many people who stutter, simply being able to stop stuttering is a dream come true. But Zaheen has run with the dream and is now a sought-after transformational speaker.
Our organization is going through a reflective period in which change is part of the process. Zaheen captured the meaning of change and the opportunities it can bring. An example of the impact her words had on our members was the use of her catch phrases later. A number of delegates quoted Zaheen, demonstrating the success of her presentation. She made a difference. Garnet Roth, Elks of Canada
---